LIGHTING DESIGN PROCESS
With Bianchi Lighting, the design is about, Aesthetics, Energy Efficiency, Durability and Engineering.
Bianchi Lighting listen to our clients to determine what it is they want to achieve.
Click here for Interior Specific Process  /  Click here for Exterior Specific Process  /  Click here for Street Highways Specific Process
Development of a brief
In this process we determine what the needs are, also if it is necessary. There is no point in changing something, if there will be no benefit.
We have extensive discussions with the client to agree a design brief, which identifies the parameters for the design. Commonly there is lighting guidance and / or legislative standards for minimum performance requirements. This 'guidance' is commonly used by Health and Safety, as identifying a minimum need, therefore guidance can also be indirectly legislative.
Concept
At an early stage we will propose a simplified document to illustrate some key elements that may suggest how the lighting may enhance your project. Once approved, each concept considers the image and function of light alongside the practical considerations of costs, buildability, ease of maintenance and the sustainability of the design.
Collaboration
We work very closely with our client's and offer solutions which considers the architecture, to enhance the core values of the project. Early dialogue with the Client, design, construction and maintenance teams results in improved integration, elements can be built within the architecture, resulting in a better environment and application of light into the project for the client.
Specification
Attention to detail throughout the design process, leads to a full understanding of the work Schedule. Documents, drawings and specification ensure a good understanding within the installation team.
Construction
We support the construction team, including liaising with contractors and quick responses to co-ordination and installation issues.
---
What knowledge does a designer use?
A Lighting designer, must know the principals of electrical installations.
Have in depth knowledge of lamps sold on the market and how to best make use of them.
A designer has knowledge of the files created which map the light emitted from light fittings produced by manufacturers – Photometry files.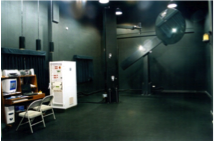 These files are created to specific standards in a laboratory. Values indicate how intense a light source is and from what distance.
The values and direction are logged and contained such that specific lighting software can interpret the results into a 3D Map.
Using a dimensional model in CAD, allows the volume of the area and final surfaces to be measured and detailed.
Materials can be added which have specific light absorption and specularity properties.
In this way, the lighting, it's performance properties and visual appeal can be realised.
---
Expertise

We have Membership with the following associations:
Chartered Institute of Building Services Engineers ( CIBSE). This comprises all services for facilities management of which Lighting is a part. The sub category  dealing with Lighting is the Society of Light and Lighting (SLL). These bodies are largely responsible for creating the majority of INTERIOR lighting guidance and standards published in Great Britain and used legislatively by the Health and Safety Executive and other governing bodies.
Institute of Lighting Professionals ( ILP ).  This is a professional body largely responsible for creating the majority of EXTERIOR and ROADWAY lighting guidance and standards published in Great Britain and used legislatively by the Health and Safety Executive and other governing bodies.
With strong Italian language skills, this places us in a unique position to assist Italian Manufacturers.
Strong Knowledge of Lighting Software, Dialux, Relux, AGI32, AutoCAD skills and Photoshop.
With experience in lighting since 1984, this expertise makes us strong and adaptable in the current economic climate.